Tanzanian businessman and philanthropist, Mohammed Dewji, has won the Forbes Africa Person Of The Year Award for 2015. The award was presented at a gala event held tonight, the 27th of November, 2015 in Johannesburg, South Africa.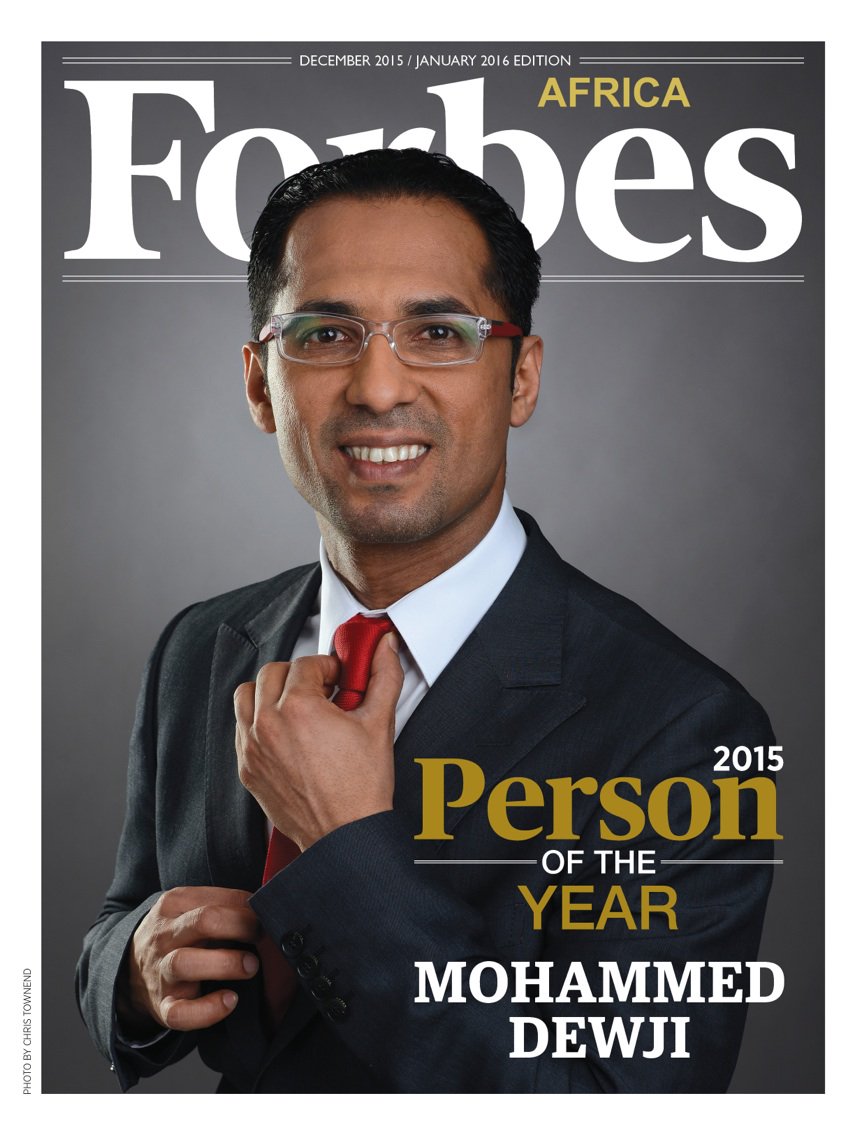 The Forbes Africa Person Of The Year Award celebrates the individual who, for better or worse, has had the most influence on events of the year gone by.
Dewji beat Muhammadu Buhari, Nigeria's president; Nigerian author, Chimamanda Ngozi Adichie; Arunma Oteh, Vice President and Treasurer of the World Bank; and Nkosazana Dlamini-Zuma, the African Union Chairperson.
Speaking after receiving the award, Dewji said: "It gives me great pleasure to dedicate tonight's award to the youth of Tanzania."
Mohammed Dewji is the CEO of METL, a Tanzanian conglomerate his father founded in the 1970s active in textile manufacturing, flour milling, beverages and edible oils in East, Southern and Central Africa. His Mo Cola, priced below Coca Cola, competes with Tanzanian tycoon and Africa's Richest list member Said Salim Bakhresa's Azam Cola. Dewji retired from Tanzania's parliament in early 2015 after completing his two terms. He supported the ruling CCM Party, whose candidate John Magufuli won the election to become Tanzania's president in late October 2015. His Mo Dewji Foundation provides scholarships for poor Tanzanian children.