In a country where three-quarters of the population lives off the grid, solar power is a savior
Nkika Mtutua's home in Kenya's Maasai heartlands looks pretty similar to those of his neighbors. His earthy-colored, single-story house is built in a traditional style, known as a Manyatta, but it has many hidden powers. It has lighting. And a water tap. And a toilet. And a stove that doesn't spew smoke.
Mtutua, a 45-year-old cow- and sheepherder, lives in what is known as an Eco Manyatta, a customized home equipped with solar panels, a water harvester, a biogas stove and an eco-toilet. Nina Kosen Soila, a 21-year-old Kenyan student, founded the Eco Manyatta Africa project earlier this year.
Mtutua's home near Suswa, in Kenya's Great Rift Valley, was the project's first construction. Eco Manyatta Africa plans to build 40 homes this year, with ambitions to scale the idea throughout Kenya and eventually East Africa.
The Maasai are an ethnic group that has lived and herded livestock in this part of eastern Africa for centuries. Its ability to adapt to the harsh conditions of the region could be an example for communities trying to survive the effects of climate change, aid group Oxfam has said.
Now, the Maasai are at the center of innovations in renewable energy, and may have even more lessons for the rest of the world as it copes with the changing climate.
"The Maasai use firewood to light, to heat and to cook, so there's a lot of smoke in the Manyatta," Soila said. "I thought how could I eliminate this, without changing who they are as a people and their culture."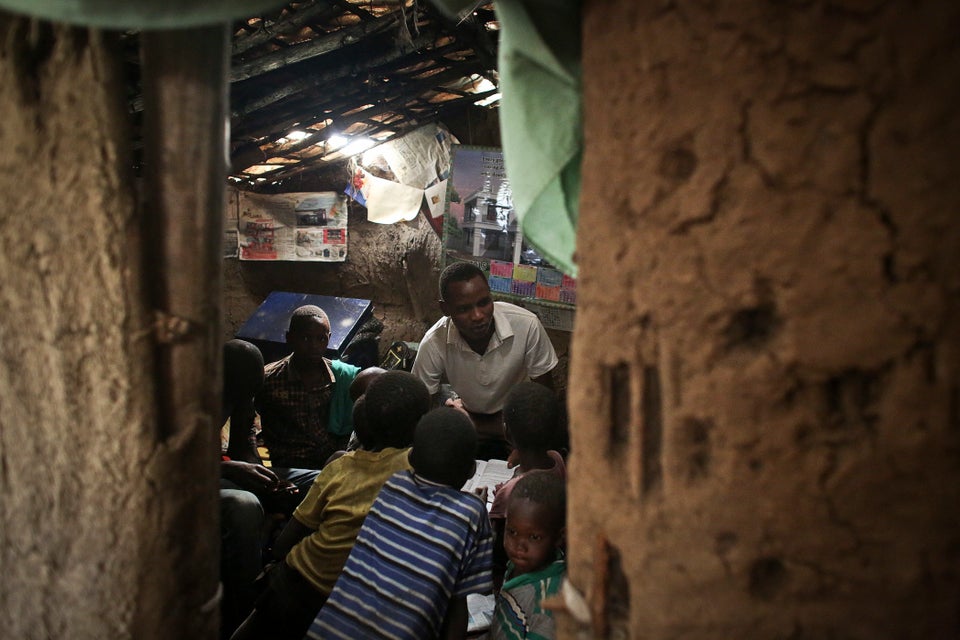 Solar energy is filling a much-needed gap in remote communities in Africa. Across sub-Saharan Africa, an estimated 621 million people do not have access to electricity, and three-quarters of Kenya's population lives off the power grid. For many, the easiest and most affordable way to get energy is from the beaming sun.
Power provides myriad opportunities, both large and small, to rural parts of Africa. Mtutua's new home, for example, becomes a makeshift school after dusk, a place where children can study under a solar-powered light without having to breathe in fumes from a smoky fire or gas lamp.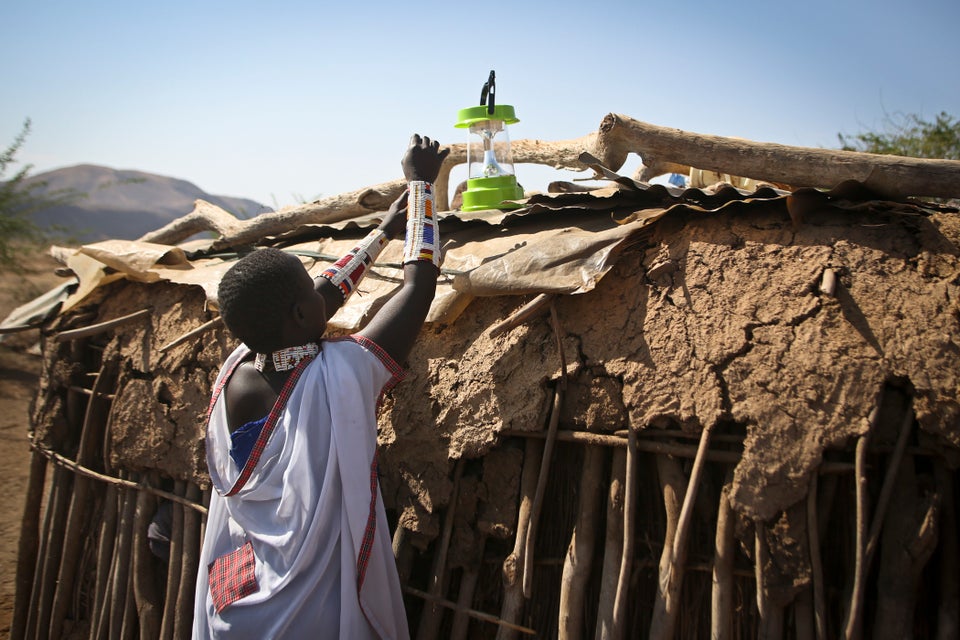 Solar power also provides Mtutua with a business opportunity.
Eighty-two percent of Kenyans own a cell phone, a Pew Research Center poll found last year, and increasingly rely on phones to survive. A cell phone serves as a conduit to all sorts of life-saving information on health, education, agriculture and sanitation. Because phone-charging areas are scarce, people travel as much as 6 miles to Mtutua's solar-powered Manyatta, where they can power their cell phones for a small fee.
Kenya has also become a hub of innovation for mobile-based technologies.
Mobile money service M-PESA is hugely popular, with Pew reporting that 61 percent of Kenyans who own cell phones transfer money with their device. Kenyan startups have developed a host of mobile services — from delivering agricultural information like crop prices via text messages to providing financial information — to help rural residents make farming a viable business. Another initiative, M-KOPA Solar, created a pay-as-you-go solar power system that can be added to using mobile money.
With solar power, these mobile services are available to people in even the most remote parts of Kenya. And Mtutua, like other solar entrepreneurs, is "able to get economic value from his new home, which I think its the main point, to empower people," Soila said.
This Post was first Published on Huffington Post