The victory of John Pombe Magufuli in Tanzania elections has given the country its first ever female vice president, Samia Suluhu Hassan. 
Samia Suluhu Hassan, 54, was elected as Magufuli's running mate by the country's ruling party Chama Cha Mapinduzi (CCM), which has been at the forefront of pushing for more women leaders in Tanzania.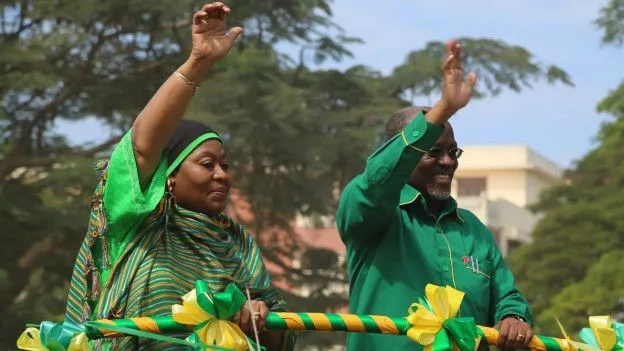 She is among the country's most powerful women alongside First Lady Salma Kikwete, Elsie Kwanza (Head of Africa World Economic Forum) and Margareth Mattaba Chacha (MD Tanzania Women's Bank Ltd).
During the party elections in July this year, Hassan beat two other female CCM candidates Amina Ali and Asha-Rose Migiro who came second and third respectively.
However, this is not the first time Hassan has made headlines as a top female leader.
She once served as the only high ranking woman minister in Zanzibar after then president Amani Abeid Karume appointed her to his cabinet.
Hassan also worked in president Jakaya Kikwete's government as minister of state for union affairs. Her political career began in 2000 when she was elected as a special seat member to Zanzibar's House of Representatives.
Initially, she worked as a clerk at the ministry of planning and development before joining the World Food Programme then leaving for UK to study economics at the University of Manchester in 1992.
Since then, she has served in two other ministries: tourism and investment as well as labour, gender, children and development.
She is married to Hafidh Ameidh, a retired agricultural officer with whom they have four children; one of them has followed her political footsteps and is now a special seat member in the House of Representatives.