Looking for your next travel destination in Africa? Here are 20 reasons why you definitely should visit Tanzania now, and explore its beauty, heritage and splendour!
It's got something for everyone – Meet the Maasai warriors of the Serengeti, climb Africa's highest peak and dive beneath Zanzibar's tropical coastline. There's something for everyone in Tanzania, and whether that involves dancing the night away to Afro-rhumba or refueling with platefuls of fresh octopus, it won't be hard to have a good time in this modernizing land of natural beauty.
Climb Africa's highest peak – At 19,340 feet, Kilimanjaro is Africa's highest peak, but the climb to the top is surprisingly accessible and can take as little as 4-5 days on the so-called "fast route." In fact, the fastest ever summit was achieved by Italian Bruno Brunod, who managed to reach the peak in 5 hours 38 minutes. The journey to the top from the steppes below takes in all manner of ecosystems, stretching from agrarian landscapes to rainforest, heath to alpine desert before arctic conditions at the summit. At the top of the mountain lies a simple wooden box in which climbers can record their thoughts.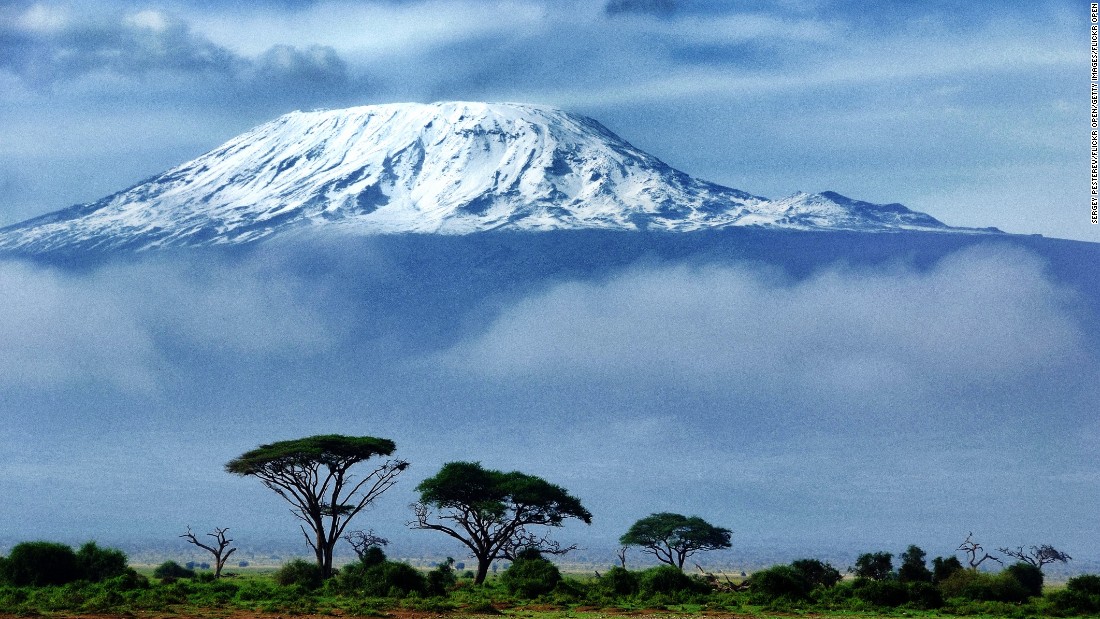 Roam with the Maasai – Tanzania's famous Maasai warriors survey the savannahs of the Great Rift Valley. Traditionally known as herders, livestock are a vital resource for the Maasai. Their diet consists largely of cow's meat, milk and blood, tapped from the jugular with no lasting damage to the animal. On certain occasions the two are combined in something akin to a blood milkshake. Modernization is creeping into Maasai life however and food is becoming more varied, and dinner is as likely to include maize, rice, potatoes and "goat leaves" (cabbage).
…and have your hair braided by them – The Maasai are increasingly integrating with wider society and entering urban centers. This is due in part to inconsistent rains throughout the Serengeti leading to tougher livestock conditions. Various handicrafts are finding their into markets and the Maasai's much-prized hair braiding skills are becoming popular with Tanzanians.
Walk in the Garden of Eden – Sometimes called "Africa's Garden of Eden," the Ngorongoro Crater is a 12-mile-wide ecosystem within an ecosystem that was created by a massive collapse of land following a volcanic eruption. Labeled one of the seven natural wonders of Africa, the crater sits at 5,900 feet above sea level and evidence suggests hominids have lived in the wider conservation area for over 3 million years. Near Arusha in the north of Tanzania, it is one of the world's most unchanged wildlife sanctuaries.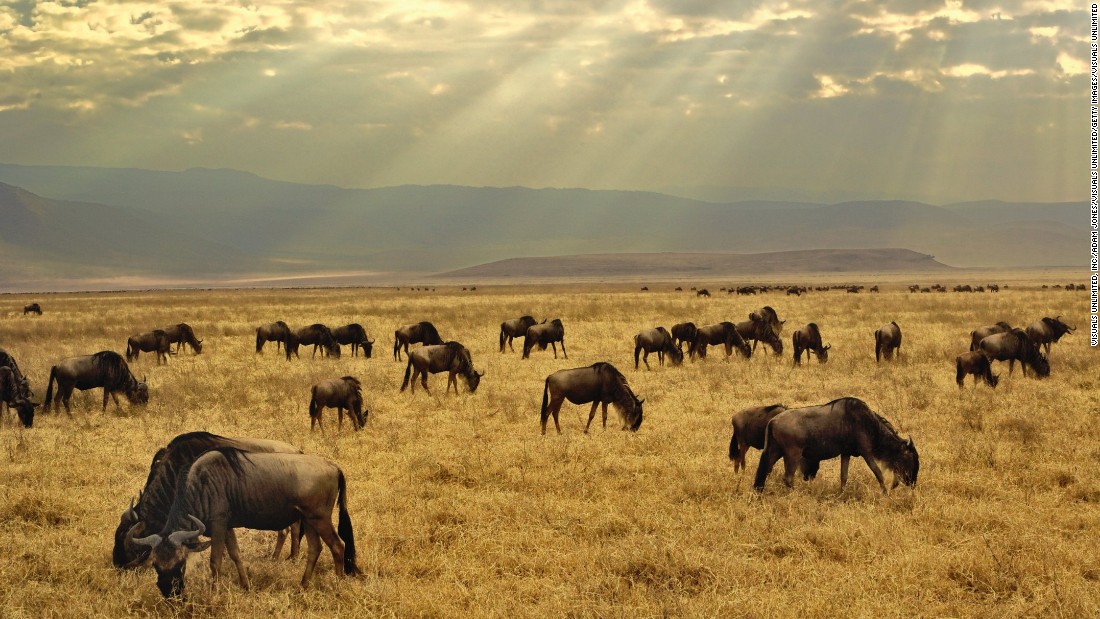 Dive into the melting pot – Tanzania has over 120 tribes and in the post-colonial era the country's first president Julius Nyerere made it his mission to unite the newly independent nation whilst maintaining its rich heterogeneity. The Sukuma is the largest tribe and accounts for approximately 16% of the population. Other large tribes include the Nyamwezi, Makonde, Haya and Chagga. Ethnographic recordings from over 100 Tanzanian tribes are currently being digitized as part of a 100,000 hour collection held by the state-run Tanzanian Broadcasting Corporation.
Dance the night away – Dar es Salaam is known as the musical center of East Africa. Late into the night, the city's beach bars play a mix of Tanzanian pop and the country's unique take on hip hop — Bongo Flava. Those who would rather something more old school can dance into the small hours to the sounds of Afrorhumba, a genre that came to Tanzania from West Africa via Cuba.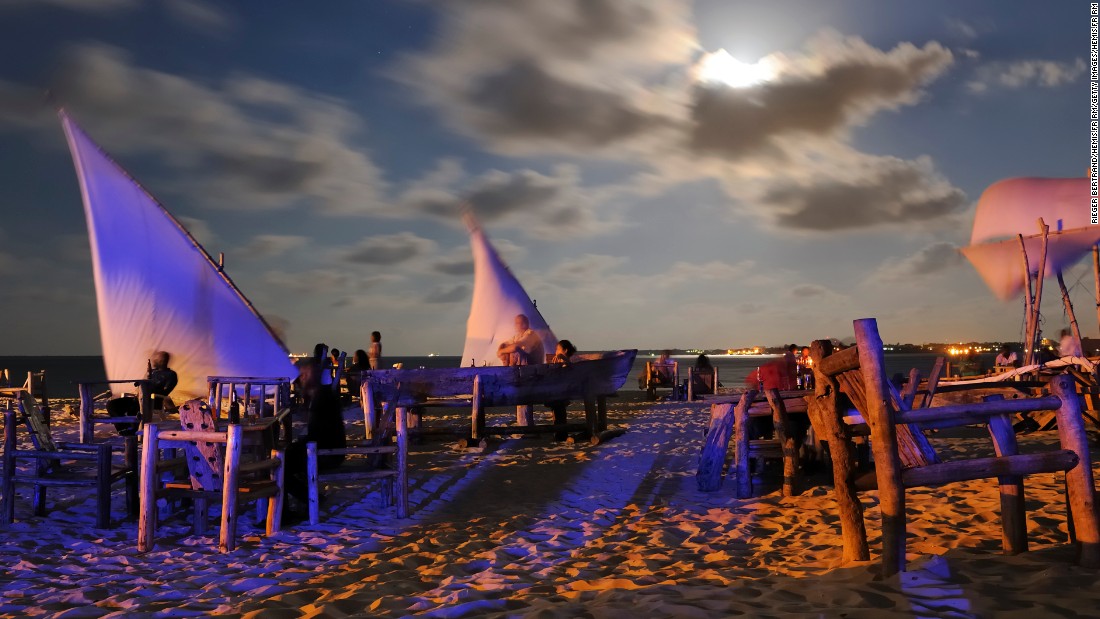 Haul in the morning catch – At 7am every morning in Dar es Salaam, the Kivukoni fish market comes alive with the frenetic trade of produce brought in fresh from the Indian Ocean. Head down to get your hands on the freshest fish in the country, and barter along with Tanzania's housewives and restaurateurs. If you fail in that cultural venture, Kivukoni also contains Tanzania's National Museum and the Botanical Gardens.
Don your chef's hat – Fish might be the dish of the day for many, but octopus is also a mainstay of coastal cuisine. Seen here in Kivukoni is the preferred way of cooking it: dropped in a boiling cauldron of oil with maximum heat and minimal fuss. Just mind your fingers!
Revel in spice heaven – Zanzibar is known as "spice island." Delve into the tastes and textures of the island's markets that draw in flavors from African, Arab, Indian and European cuisine. Cloves, nutmeg, cinnamon and pepper are the lifeblood of Zanzibar's spice trade, an industry dating back to the 16th century and to which the island is indebted for its cosmopolitan feel.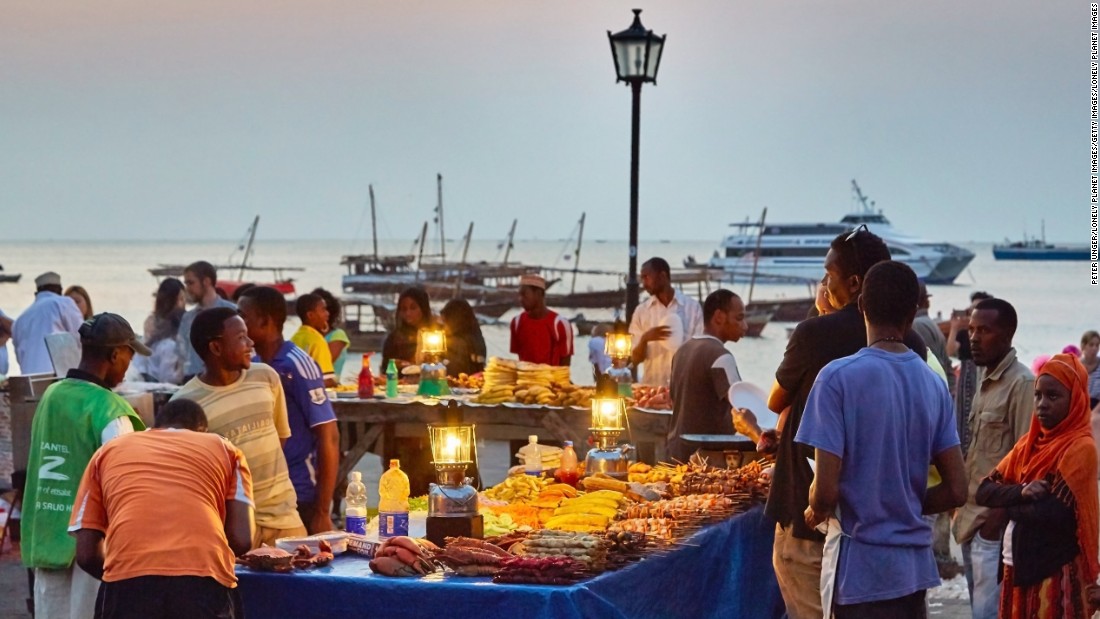 Explore a cosmopolis – The rustic labyrinthine alleys of Zanzibar's Stone Town hold within them centuries of this multicultural island's history. Walk the streets to find Persian bathhouses, coffee shops and frenetic bazaars.
Tour religious marvels – More than 99% of Zanzibar's citizens are Muslim and the island has a collection of stunning places of worship. In Stone Town is the Malindi Mosque, dated from the 15th century and notable for its unusual conical minaret and square platform. The Hujjatul Islam mosque is known for having the most ornate exterior, the Laghbari mosque the finest interior, whilst the Bagh Muharmi mosque is the proud owner of the island's highest minaret.
Pay your respects – One of the more unsavory chapters of Zanzibar's history is its role in the Arab slave trade. British influence stemmed the trade and it was finally prohibited in 1876, with the island become a British protectorate in 1890. Today the lives of those stolen away from East Africa are commemorated in an area that was once the slave market in Stone Town.
Enter an underwater kingdom – Known "as the green island" in Arabic, Pemba lies 50 kilometers east of mainland Tanzania. More fertile than other islands in the Zanzibar archipelago, its main cash crop is cloves. But the main reason to visit is to explore the natural wonders that surround Pemba. The azure waters are an ideal spot for diving, with steep drop-offs, untouched coral and abundant marine life.
Get lost in beautiful degradation – In the 14th century, Kilwa Kisiwani was a center of wealth and opulence as a trading hub that linked Africa to Persia, India and China. Today the area's ruinous buildings are a captivating sight to behold and have been given Unesco World Heritage status. Other heritage locations include the Kondoa rock art sites, a collection of over 150 natural shelters decorated with paintings dating back over 2,000 years.
Stay in a city steeped in revolutionary history – Central Dar es Salaam is a bustling metropolis and many of its historic building have been destroyed during its transformation. However some of those that remain have rich narratives and hold a largely forgotten revolutionary story: Mandela's ANC, the Mozambique Liberation Front, Che Guevara and Malcolm X all found refuge in the port city at various times.
Ride through Africa's largest reserve – Africa's largest wildlife reserve, the 48,000 square kilometer Selous Game Reserve, is home to a cornucopia of Tanzania's indigenous wildlife. Visit the country's largest protected area to see lion, leopards, elephants, buffalo, and black rhino among other wild and wonderful creatures.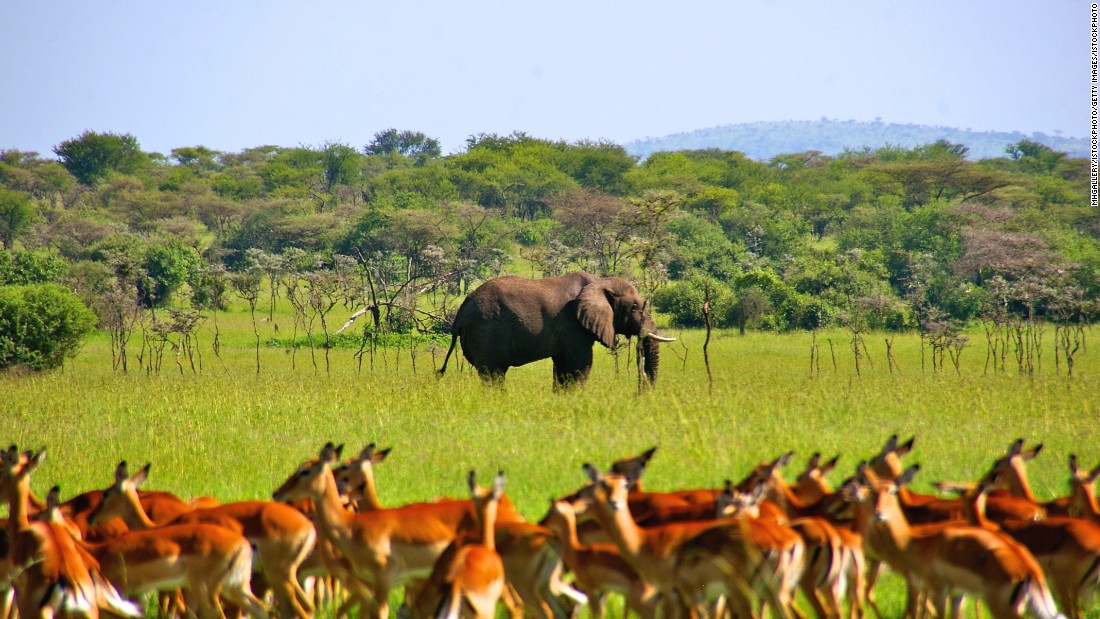 And walk with elephants – North of Selous is the Serengeti, a conservation area in which elephants roam freely. Catch a glimpse of these majestic beasts on one the country's eco-safaris, a popular option for luxury holidaymakers. The Serengeti National Park is bucking a negative trend in Tanzania: strong anti-poaching measures have seen an increase in elephant numbers, nearly doubling to 6,087 between 2009 and 2014.
Play cricket above the clouds – Kenya's Maasai warriors are not the only unlikely cricket enthusiasts in East Africa. In 2014 avid fans and a handful of ex-players played 10 overs each below the summit of Kilimanjaro before clouds stopped play — not unreasonable considering they were amongst them at nearly 19,000 feet. In doing so they beat the previous world record for the highest cricket match ever played, held by a group on Mount Everest in 2009.
And hit the beach with the locals – One of the most important dates in Tanzania's calendar is Union Day, marking the anniversary of the joining of the People's Republic of Zanzibar and Tanganyika. Among Tanzania's 17 public holidays, it's a perfect opportunity to hit the beach.
Source: